Featured Member
Cindy Van Vreede
Cindy V Video
Welcome to BIG Networking -
B

usiness

I

ntroduction

G

roup!!
Who is BIG Networking?
BIG Networking is a non-dues paying group originating to give business people an opportunity to meet each other on a regular basis for the potential of: 
Doing business with each other and/or
Being introduced to a person / business who is interested in the member's services 
BIG Networking will strive to attract business people who are genuinely interested in helping others meet potential clients in addition to growing their own business.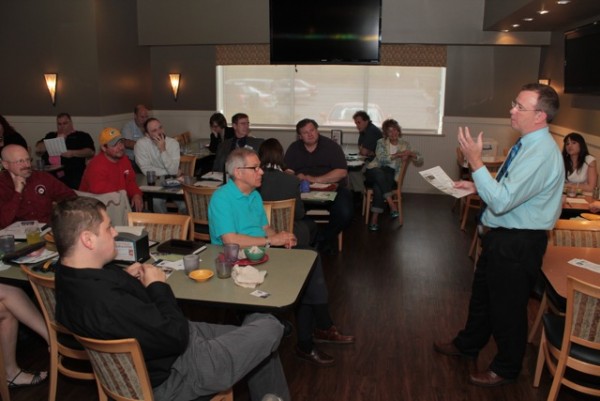 Photograph courtesy of David La Haye Photography
An invitation to join BIG Networking will only be given to one business per profession.  To allow for invitation to as many qualified businesses as possible, the scope of profession may be limited.  Since so many successful businesses exist because of referral business, this is a "BIG" opportunity to expand your clientele.
Since 2008, BIG Networking has helped 100s of members enjoy thousands of dollars in business.  We'd be delighted to discuss the details and see if BIG Networking is a good fit to your marketing activities.  Join us and visit a meeting. 
A BIG "thank you" to our photographers David la Haye - La Haye Photography, Tim Townsend - Flash Photography & Tina Erdmann - Tina Leann Photography for the candid photos used on the BIG Networking Website.
Business Introductions
Referral marketing helps to create business for our members. The more Business Introductions (referrals) passed, the more everyone wins.
So far, our members have given 5,712 Business Introduction Referrals.