Announcements
Next Meeting at Stonefire Pizza
Tue, Sep 26th, 11:30am Featuring Bob Rice of G2 Insurance Services Inc
Featured Member

Rick Moon
Lunar Communications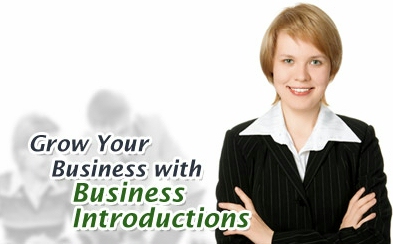 BIG Networking
Business Introduction Group
Mission 
BIG is a not-for-profit, non-dues paying group originated to give business owners an opportunity to meet each other on a regular basis for the potential of: 
Doing business with each other and/or
Being introduced to a person / business who are interested in the member's services
Improving their prospecting/sales skills 
BIG will strive to attract business owners who are moral, ethical and are genuinely interested in helping other business owners meet other potential clients. 
Membership 
A BIG Membership invitation will only be given to one business per profession.  To allow for invitation to as many qualified businesses as possible, the scope of profession may be limited.  Prospective members will be asked to submit their information on the BIG website at www.BIGNetworking.org along with a testimonial and the Materials Payment fee (see below). 
Participation 
Participation in BIG is by invitation only.  Continued invitation will be based on (but not limited to): 
Regular Attendance 
BIG will meet every other week on a specific day of the week.  Continued invitation will require that a business owner not:
miss more than two meetings in a row or
 more than three out of five meetings 
The reason for an attendance requirement is to attract only businesses who are serious about their commitment to the BIG mission.  Follow through of commitment will also help to build trust among members and further encourage an introduction to a business in need of the member's service. 
Business Introductions (BIs) 
Because one of the primary missions of BIG is to help members realize introductions to others in need of their services, a minimum of one introduction is required per month and it must be submitted through the BIG website.  This introduction may be to themselves or a business that is not part of BIG.  Meeting this requirement will be expected after one month of invitation to BIG.
Members will be asked to log on to the BIG website and send their business introduction to the member.  This will allow for non-subjective accurate tracking. 
BIG Website 
The BIG website will continue to evolve as the group matures.  The BIG website address is:
www.BIGNetworking.org
The website will be the place for: 
Prospective members/visitors to sign up
To send and record Business Introductions given to BIG members
To review Business Introductions given to or received from other BIG members
Communication about upcoming events such as the quarterly Networking Socials 
Long term the BIG website will be a place for members to advertise their services.  The member can decide if they want their advertisement to be available to members only or to the public. 
Communication 
BIG correspondence will originate from info@dngbusiness.com.  Please add this e-mail to your safe senders list. 
Category Duplication Resolution 
A BIG Membership invitation will only be given to one business per profession.   The invitation will be offered on a first come, first serve basis to a business who completed the registration, testimonial and materials fee process.  Profession overlap will be decided by the BIG facilitators and the member in the profession in question. 
Quarterly BIG Networking Socials 
It is the goal of BIG to organize a quarterly networking social for BIG members and visitors.  Networking socials are an excellent opportunity to attract new members and create business introductions with visitors. 
Materials Fee
BIG is a non-dues paying group, however, we do ask the members to pay a nominal amount to defray the cost of the support materials we will use to become an organized, result producing organization.  See the meeting facilitator for non-refundable fee amount.